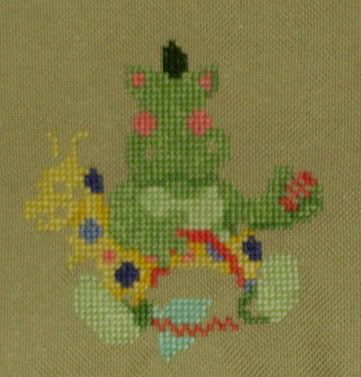 Before I go to the dogs...I thought I'd share my progress on Summer's Magic.
Today was a quite day, not alot on the wedding front, some training at work, an awesome lunch with mom and dad at the Snooty Fox and then tonight after groceries and homework I got to meet the newest edition to the family, a 3 year old Nova Scotia Duck Toller who's going to live with mom and dad.

I'm a big dog person and immediately fell in love with this guy.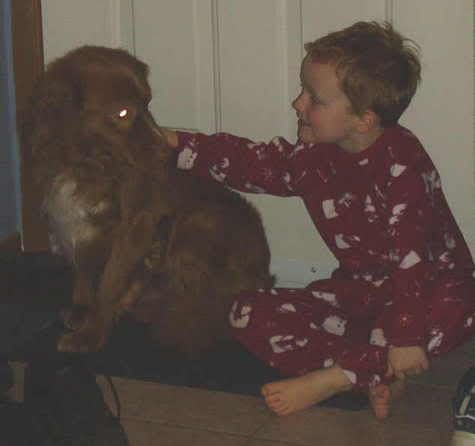 Alex wanted to make sure he knew his commands and tested him on 'sit' multiple times. After he got used to the fact that Jazz is about 4 times the size of Tanner, Tracy's Pug he was ready to hug and pat him. While mom was playing with Alex and Matt was showing dad some partitioning stuff on the PC I went out to play with the dog (who currently isn't allowed on carpet where he was kennelized at the breeders), 7th heaven!
I think it's the most relaxed I've been in a long time.

Now to avoid weaving in some dog fur while I stitch ;)